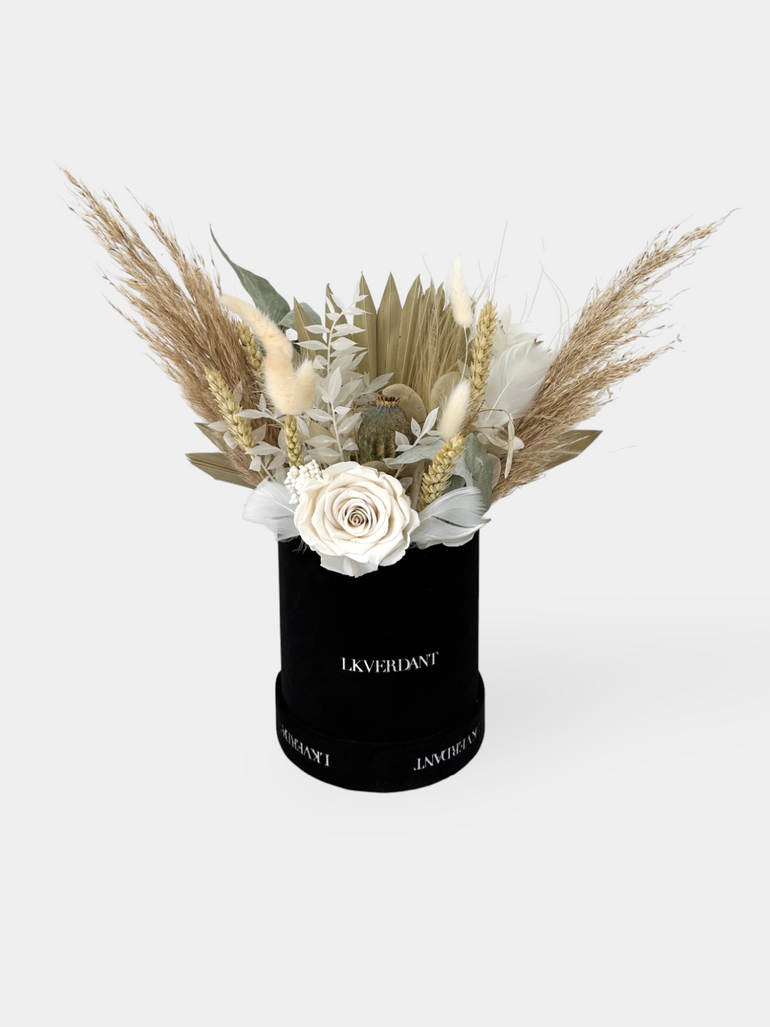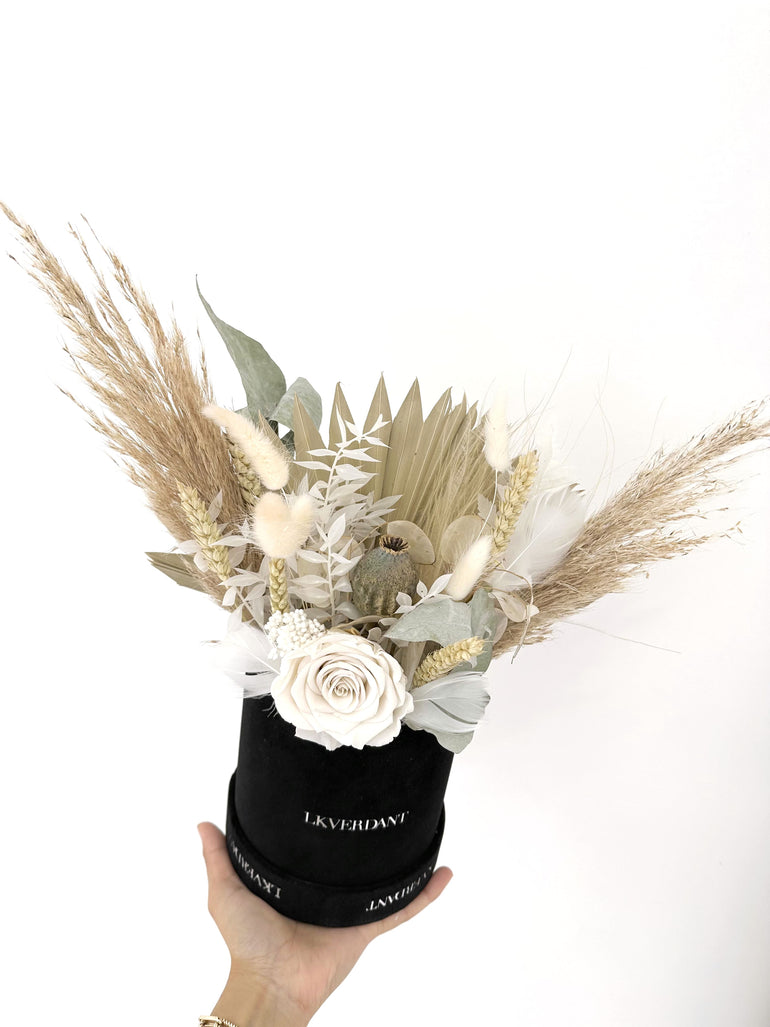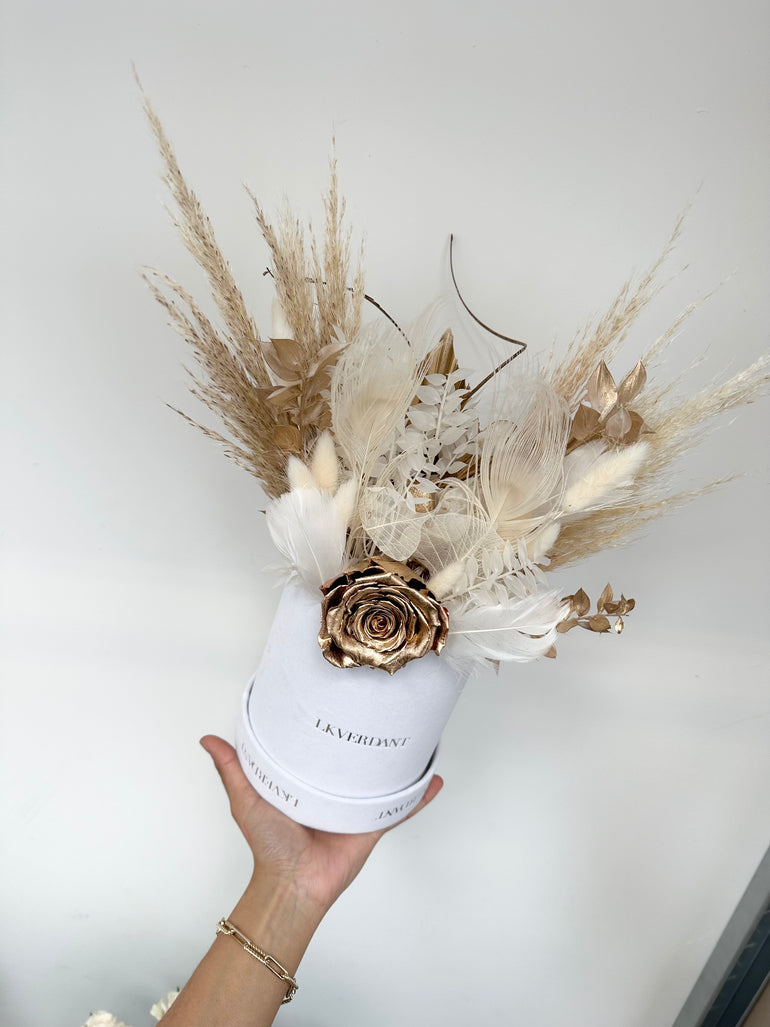 The Dawn Dried Hatbox Flowers
Description

Hatbox

Flowers

Delivery
The Dawn dried hat box flowers arrangement combines long lasting dried flowers in our signature velvet hatbox. A luxurious palette of nature-inspired foliage, this sumptuous arrangement is sure to make a lasting impression. Featuring a forever rose, pampas, bunny tails, dried palm leaves, poppy seeds and eucalyptus, each exquisite hatbox is timeless.
Our philosophy means that no two flower bouquets are the same, so each is truly unique and bespoke. Check out our Instagram feed for more examples of our quirky take on flowers.
Luxury plush velvet; with our embossed seal of approval.
Low maintenance. Refer to our care guide.
Re-use your velvet hatbox for storage; perfect for make-up, brushes, stationary and keepsakes.
Box Size: d13x h15 (exc. flowers)
Flowers in this hatbox bouquet:
Mixture of dried flowers including pampas, ruscus, poppy seeds, palm leaves and bunny tails.

Note: Our products are as accurate as the photographic and production process will allow; and may not be exactly as pictured.
Nominated Day Tracked Delivery: £4.99
Free Delivery when you spend £95 or more
Comes complete in our signature box
---
Each stem inspected and arranged by Expert Florists
Complimentary handwritten postcard
The Dawn Dried Hatbox Flowers
As seen in




Epitome of Luxury
Luxury flower arrangements presented beautifully in our handcrafted velvet hatboxes. First of its kind, this the epitome of luxury in flowers.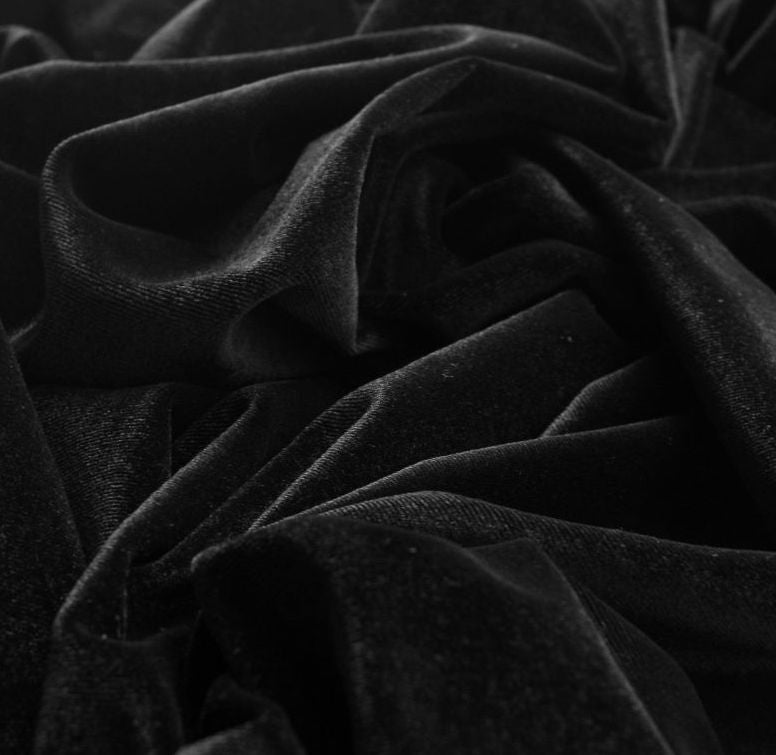 Gorgeous Velvet
Our handcrafted hatboxes are enrobed in plush velvet and embossed with our seal of approval.
Available in a choice of Black, White and Soft Grey.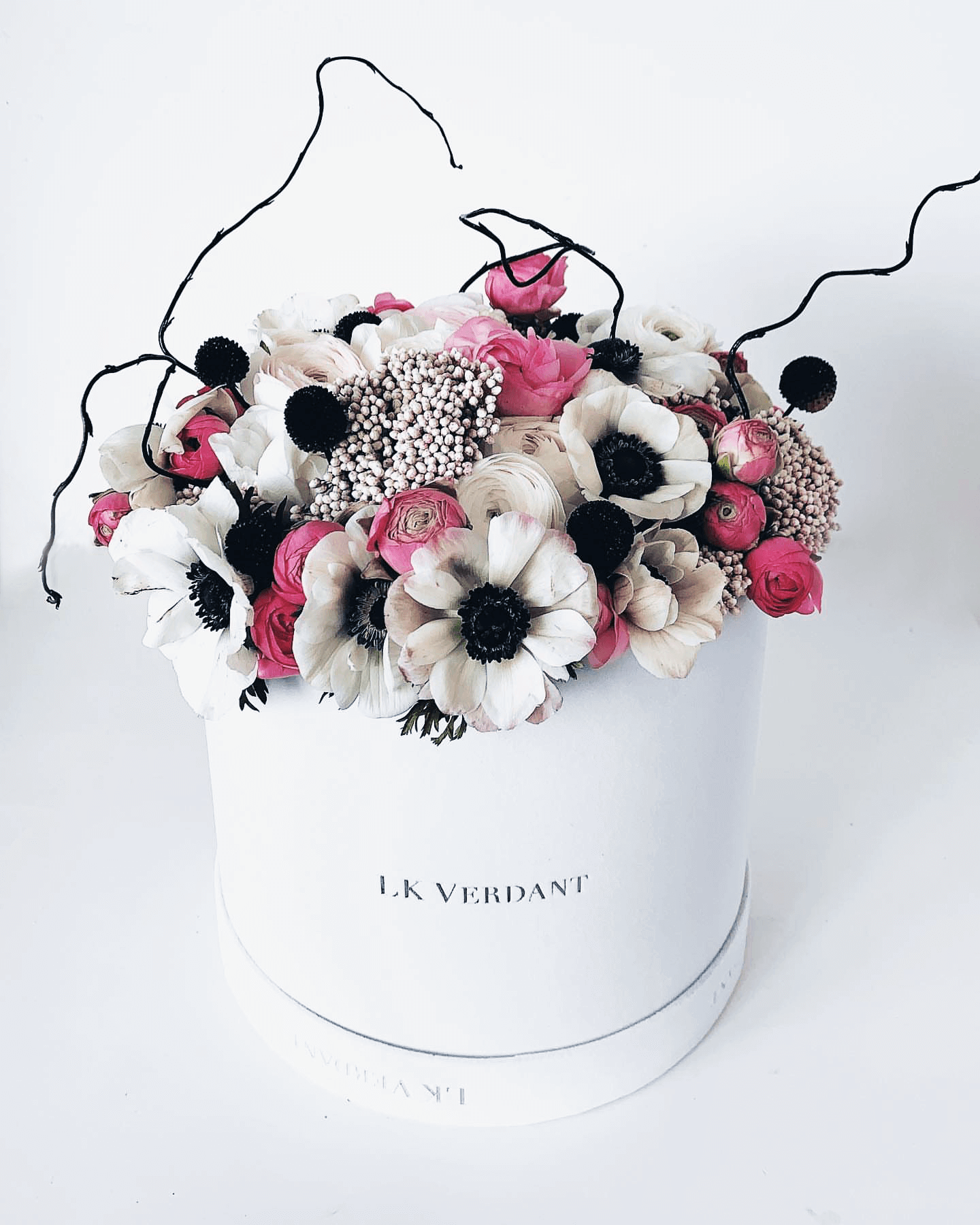 Premium Flowers
Luxury; noun:
A pleasure obtained only rarely.
Explore our asymmetric style and on-trend statements that re-define luxury. Premium flowers of the highest grade, nothing less.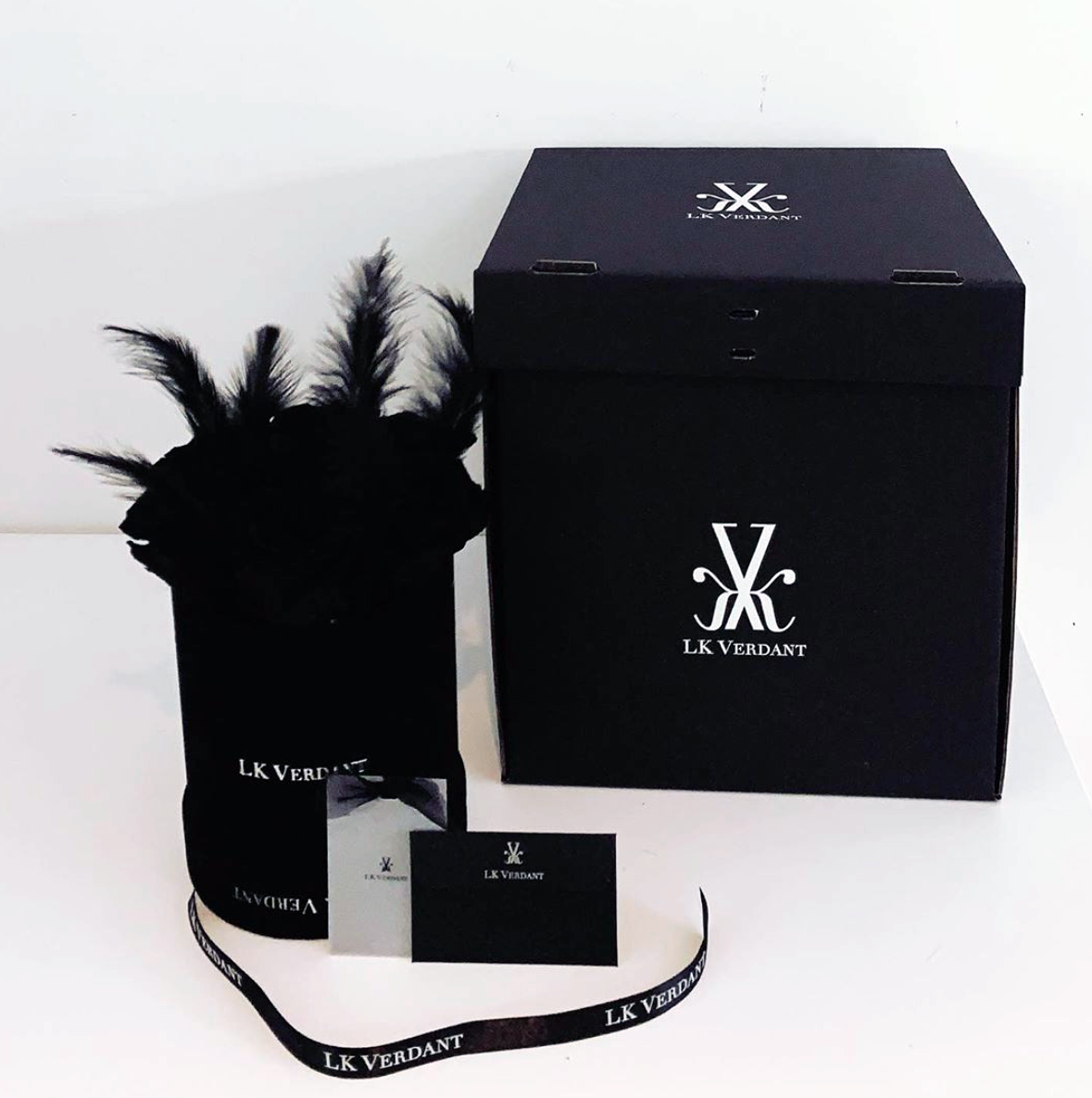 Unique Experience
An unboxing experience of flowers like no other. Our signature trademarked boxes will excite your loved ones and create a memory to cherish.